Swing Patrol at the Hampstead Summer Festival (2 July 2017)
SWING PATROL
AT THE HAMPSTEAD SUMMER FESTIVAL
Sunday 2 July 2017 from 3 to 5 pm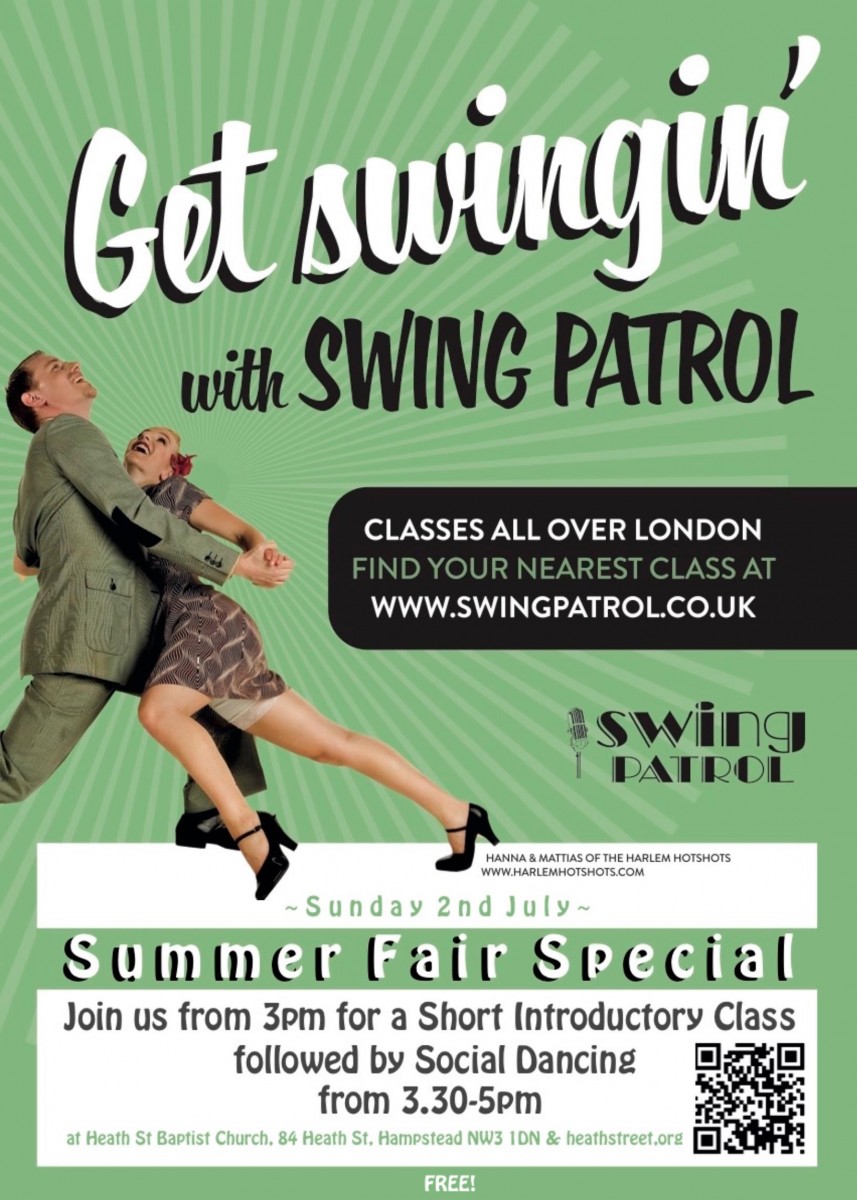 Join James and Bec as Swing Patrol take to the streets as part of the Hampstead Summer Festival. They'll be dancing and there's a quick taster class at the start so bring along all your non-dancing friends and they'll get them moving and a-grooving.
Free admission. Facebook event page here.
At Heath Street Baptist Church. See map and get directions.
Also see here for details of Swing Patrol's regular weekly classes at the church.
---
Swing Patrol
We're a community of over 1,000 dancers, a passionate teaching team, four amazing troupes and a small but dedicated team of staff and volunteers. From hole-in-the-wall speakeasies to London's great dance halls, we've built a massive collective energy and made great friendships along the way. We hope you come along and check us out soon. We run:
Over 40 weekly classes at 35 venues across London

Weekly Lindy Hop and Blues social dances

Our annual London Swing Festival

Our annual Blues Baby Blues Festival

Swing dance balls in London and around the United Kingdom in collaboration with our friends in other cities

Four amazing performance troupes that perform and share the dance all over London

A year-round program of swing dance workshops