The Tannahill Weavers (6 February 2018)
THE TANNAHILL WEAVERS
Tuesday 6 February 2018 at 7:30 pm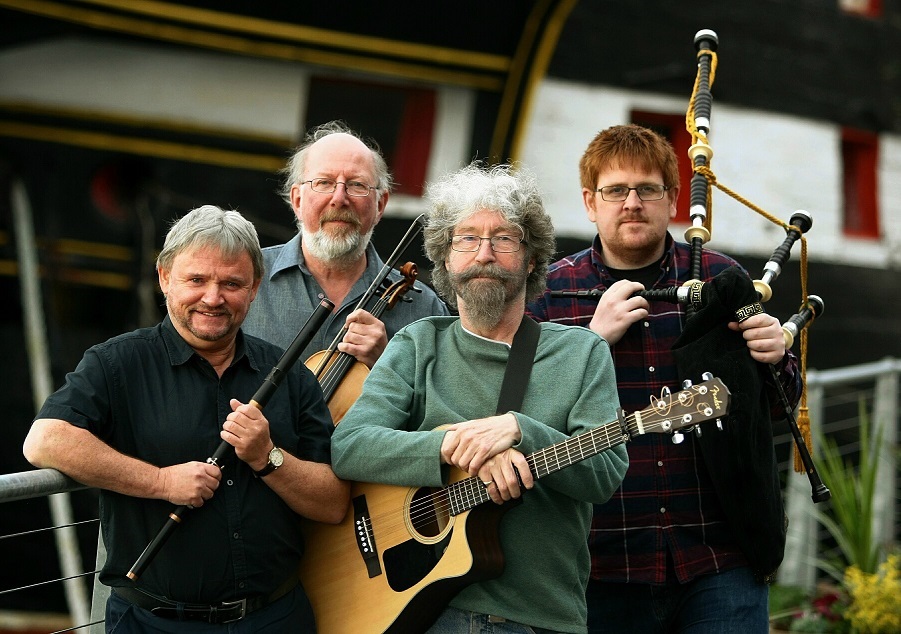 At Heath Street Baptist Church. See map and get directions.
Ticket price and arrangements to be announced.
---
In the late 18th and early 19th century Scotland was in a turmoil of change. Highlanders were being driven from their lands and into the burgeoning Lowland factory systems. This brought two quite distinct cultures together, the mystic Celtic culture of the North and the old Anglo/Scots culture of the Lowlands. They were married by the double barreled shotgun of necessity and the Industrial Revolution. But this forced union brought forth a cultural heritage which, thanks to people like Robert Burns and Robert Tannahill, outlasted the worst of the Industrial Revolution. It married the mystic beauty of the Celtic music to the coarse, brawling, but vitally human music, poetry and ballads of the Lowlands. It is precisely this strangely moving yet lustily stirring quality that the Tannahill Weavers have captured in their arrangements of the traditional music and songs of Scotland. All of their material is traditional, but as good musicians should, they have transformed it and brought it into the modern world, vitally alive and kicking.
The Tannahill Weavers have turned their acoustic excitement loose on audiences with an electrifying effect. They have that unique combination of traditional melodies, driving rhythmic accompaniment, and rich vocals that make their performances unforgettable. As the Winnipeg Free Press noted, "The Tannahill Weavers – properly harnessed – could probably power an entire city for a year on the strength of last night's concert alone. The music may be old time Celtic, but the drive and enthusiasm are akin to straight ahead rock and roll."
---
"…one of the most exhilarating acoustic bands on the Celtic map."
Irish Music Magazine
"…the group has found an especially eloquent mixture of the old and the new."
New York Times