Tuesday concerts
Heath Street Arts present
TUESDAY CONCERTS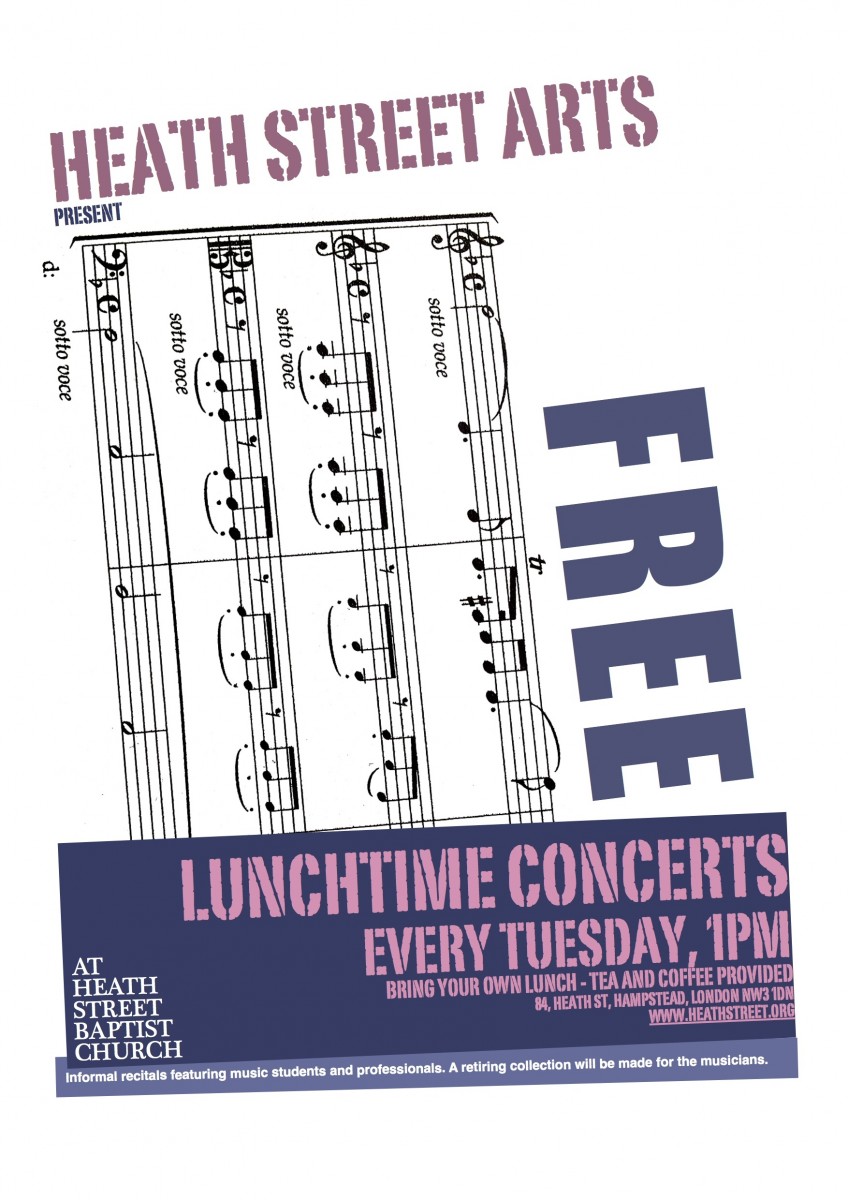 Informal recitals featuring music students and others.
Lunchtime concerts at 1 pm and 'rush hour' concerts at 6 pm.
Free admission - retiring collection for musicians.
Held at Heath Street Baptist Church - see map and get directions.
People of all ages (including children) are welcome to enjoy the informal nature of the concert, and you can come and go as you wish.
There is step-free access at the church, and wheelchair users are welcome.
Contact John-Henry Baker on 07840 456593 or johnhenry@heathstreet.org.
Sign up to the mailing list here.
Schedule
(Note: The concerts will resume in September 2018 after the summer break.)
| | | | |
| --- | --- | --- | --- |
| 4 September 2018 | 1:00 pm | To be confirmed | To be confirmed |
| 11 September 2018 | 1:00 pm | To be confirmed | To be confirmed |
| 18 September 2018 | 1:00 pm | Improviso | To be confirmed |
| 25 September 2018 | 1:00 pm | Martin Lawrence | Horns, Terror & Bliss |