ITALIAN SOUNDS IN LONDON 2023
Invisible Cities - Musical tales inspired by Italo Calvino's novel
Sunday 29 October - Tuesday 19 December 2023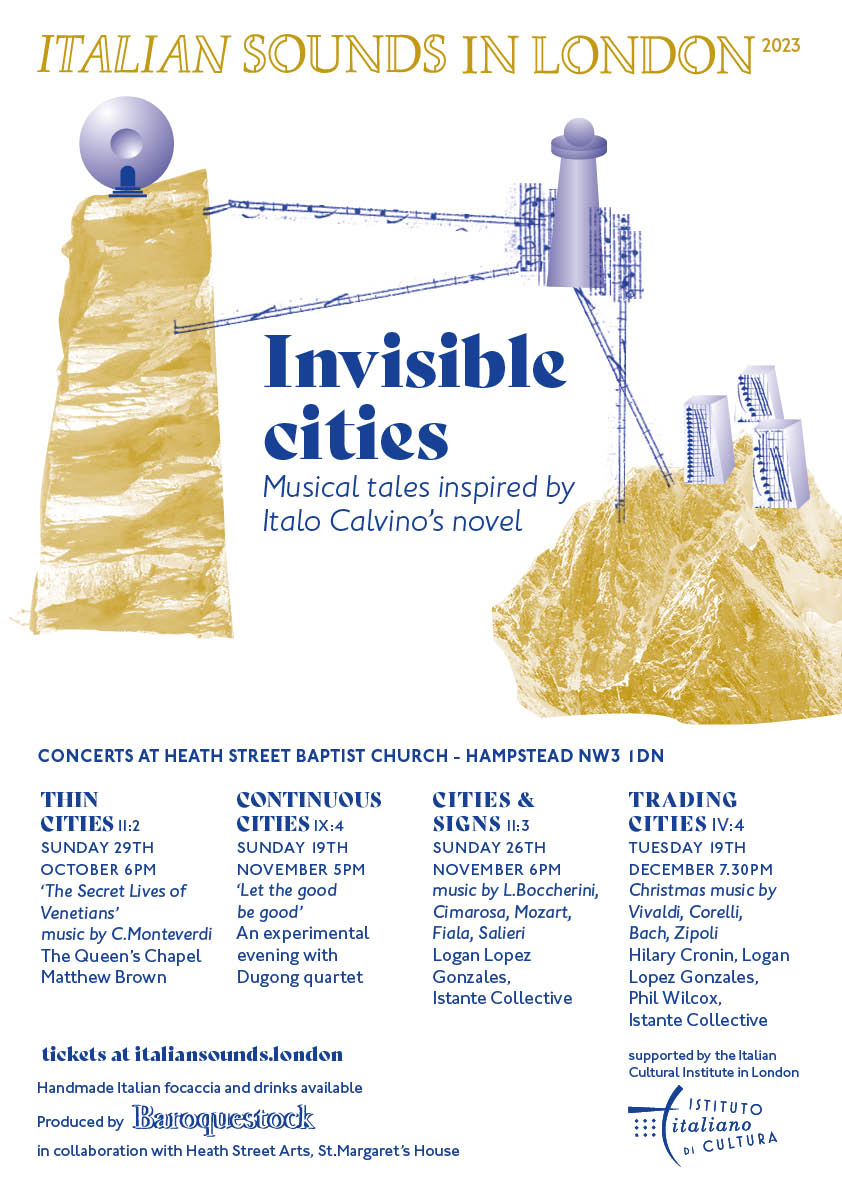 More information and tickets for all concerts here.
At Heath Street Baptist Church - see map and get directions.
---
Italian Sounds in London is a project started in 2021 with the aim of exploring the cultural and musical connections between Italy and the British Isles. The well-beaten paths between both countries are a source of inspiration, with stories of musicians travelling around Europe, exchanging material, and influencing each other in ways which has left both countries with lasting flavour of each other. Italian Sounds in London is a collaboration between Istante Collective, Baroquestock, Heath Street Baptist Church and Binomi, and is supported by the Italian Cultural Institute in London.