SUNDAY SUNDOWN CONCERTS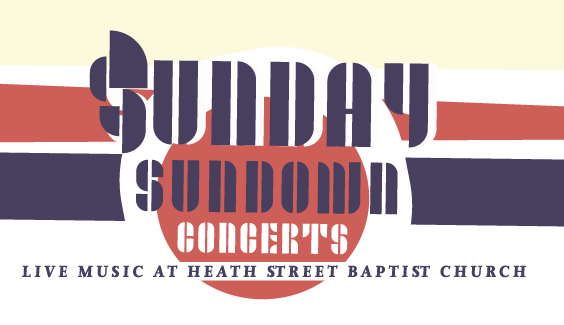 Join us for our Sunday Sundown series. All concerts are at 6:00pm and have free admission with a retiring collection for the musicians unless otherwise specified. See below for the current schedule, and also heathstreet.live. At Heath Street Baptist Church - see map and get directions.
---
Sunday 19 November 2023 at 5:00pm
Continuous Cities: 'Let the Good be Good'
Performed by Dugong Quartet
An experimental evening. Dugong is a forward looking band formed by four young composers from Milan: guitarist Michele Caiati based in Milan, saxophonist Nicolò Ricci based in Amsterdam, and London-based rhythm section featuring bassist Andrea Di Biase and drummer Riccardo Chiaberta. Dugong's individual sound draws inspiration from composers from the past such as J.S. Bach and F. Chopin, merging their techniques with their futuristic improvising approach. They experiment with unusual musical forms such as through-composed original compositions accompanied by improvised drumming and improvised linear counterpoint.
Dugong have released three albums: Miscommunication (2014), The Big Other (2018) and Let The Good be Good (2022), all followed by extensive touring across the UK and Europe. Performing highlights include London's Ronnie Scott's, Vortex Jazz Club, a live Radio 3 show and Bergamo Jazz Festival.
"One-off European jazz/post-rock quartet Dugong evoke glimpses of Frank Zappa or Radiohead, with ideas running all the way from New York avant-jazz improviser Craig Taborn to Chopin. But the energy of those fusions is all their own." John Fordham, The Guardian
"Dugong is a unique proposition on the European jazz scene." Stuart Maconie, BBC Radio 6
Also part of the Italian Sounds in London 2023 concert series.
Tickets £10 available here.
---
Sunday 26 November 2023 at 6:00pm
Cities and Signs
Performed by Istante Quartet and Logan Lopez Gonzales
Music by Boccherini, Cimarosa, Mozart, Fiala and Salieri.
Also part of the Italian Sounds in London 2023 concert series.
Tickets £10 available here.
---
Sunday 3 December 2023 at 6:00pm
Journey through Time and Emotion with The Aeolian Trio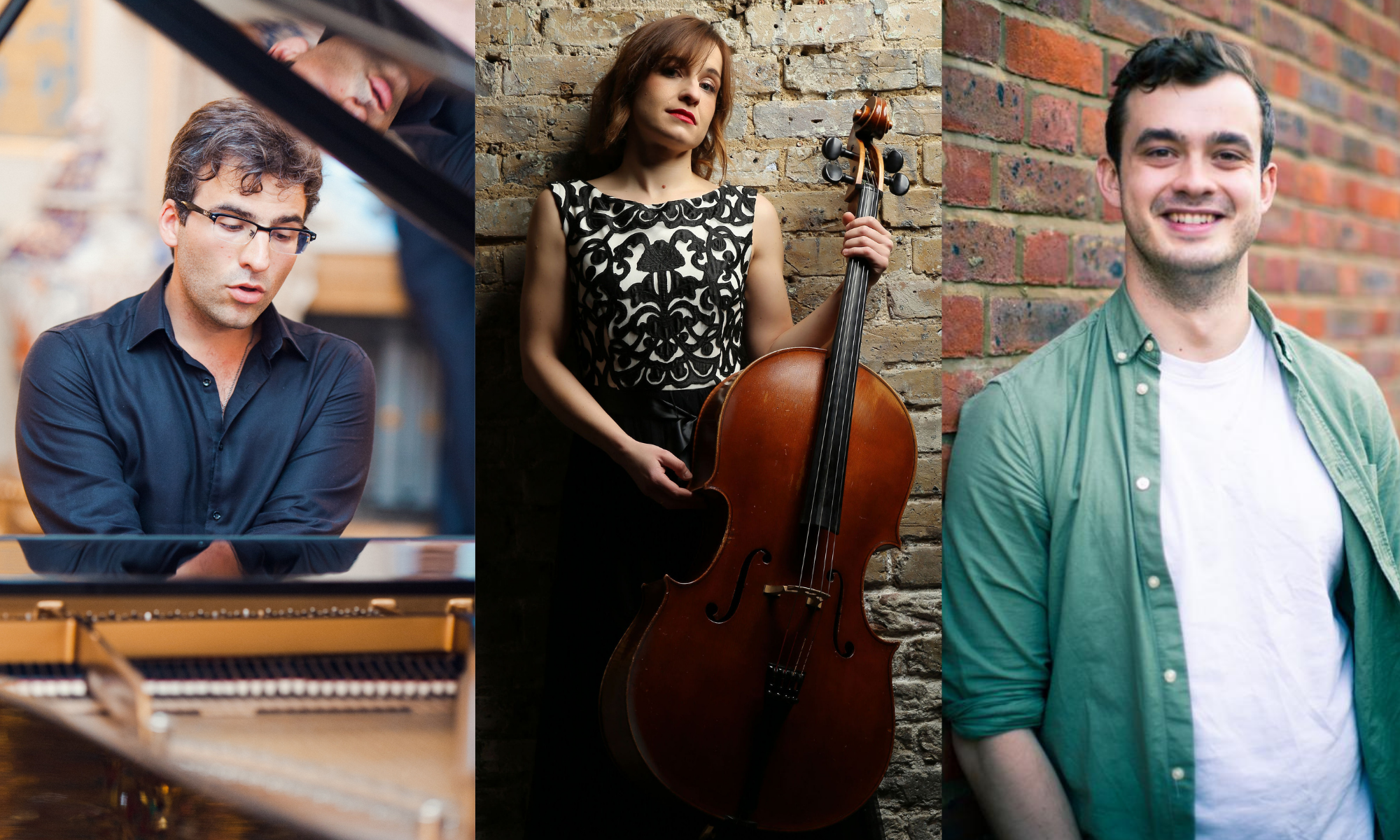 The Aeolian Trio, consisting of Pavel Timofeyevsky (piano), Matthew Wilsher (clarinet), and Urška Horvat (cello), is a London-based piano trio. Their journey began when they crossed paths while performing a chamber rendition of Giacomo Puccini's opera Tosca. United by their love for music, they founded the trio, eager to explore the rich repertoire of trios together. The trio comprises highly acclaimed and experienced soloists, chamber, and orchestral musicians, each bringing their unique talent and expertise to the ensemble.
Free admission, but you can pre-book advance tickets here.
---
Sunday 10 December 2023 at 6:00pm
Lail Arad and JF Robitaille
Last time singer-songwriter duo JF and Lail played a Christmas show at Heath Street Baptist Church it was 2017. The heating broke down but it's still the warmest night they can remember. They're delighted to be back for Vol. 2 with new songs, new stories, and lots of news… and yes, of course, some old favourites too! Sunday Sundown! Early evening! All ages! All welcome!
"One of the best songs I've heard in a long time." Lauren Laverne, BBC 6 Music
"Wow, do they make some of timeless, gorgeous music together!" Grant Lawrence, CBC Music
Free admission, but you can pre-book advance tickets here.
---