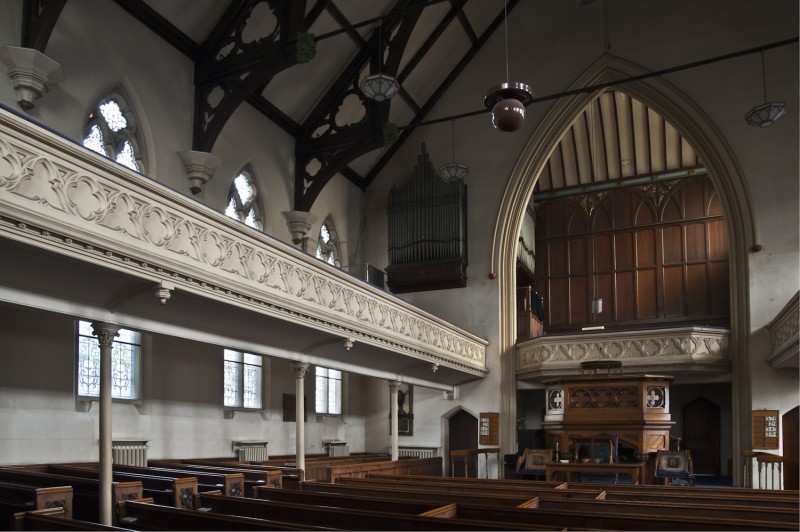 Sundays at 11 am
The Service follows a traditional pattern of prayers, Bible readings, hymns and sermon. The Lord's Supper is celebrated on the first Sunday of each month and all who love the Lord Jesus Christ and seek to be his disciples are welcome to join us around his table.
After each service we have coffee together in the vestibule at the front of the chapel – an opportunity for informal contact, and a chance to welcome visitors.
Live stream on Zoom is available on request by e-mailing johnhenry@heathstreet.org at least 24 hours in advance of the service concerned. The link to use will then be https://us02web.zoom.us/j/87179878823.
For details of our Sunday School see here.
Photo: Peter Hope 2012
---
Latest Church Coronavirus pandemic message
Following the lifting of Covid restrictions from 27th January 2022 the wearing of masks is no longer compulsory during services of worship. However, we request that congregation members continue to think about Covid-safety, exercising caution, testing whenever they have any symptom of Coronavirus, and practising hand sanitisation. Participants in worship are very welcome to continue wearing masks to protect themselves and our more vulnerable congregation members. The gallery space will continue to be available for those taking special care to guard against infection.
---
Upcoming services
| Date | Church calendar | Series / Sermon |
| --- | --- | --- |
| 6 March 2022 onwards | Lent | The Quality of Mercy |
(To listen to past sermons visit SoundCloud)